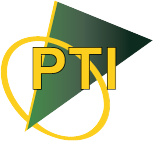 Location
Paradigm Technologies, Inc.
Company Summary:

Paradigm Technologies is an award-winning Executive Search firm specializing in finding, attracting and delivering top talent â?? from entry-level management through President and CEO. Since 1988, we have achieved outstanding results in partnering with worl
Read More
Current job openings at Paradigm Technologies, Inc.
Description
Vice President of Finance
Our client is a leading provider of big data, predictive analytics and forward-looking insights that help CPG, OTC health care, retailers and media companies to grow their businesses. They help to guide its more than 5,000 clients around the world in their quests to remain relentlessly relevant, capture market share, connect with consumers and deliver market-leading growth. A confluence of major external events—a revolution in consumer buying, big data coming into its own, advanced analytics and automated consumer activation—is leading to a seismic shift in drivers of success in all industries.
Responsibilities:
Leads the end-to-end development of budgets, strategic business plans, revenue/expense forecasts, capital projections, and monthly tracking of actual results, which includes:
Developing budgets, monthly forecasts, and all supporting financial analysis including managing monthly reporting, monitoring, and financial variance explanations.
Supporting the development of financial materials and providing the business rationale that supports financial information.
Develops, maintains, and partners with commercial management and staff, which includes:
Facilitating monthly review sessions with key stakeholders to ensure integrity of all financial reporting and identification of financial risks and uncertainties.
Providing analytical reports so they fully understand the business units' year-to-date results, monthly trends, annual budget submissions, and recurring forecasts.
Provides financial consulting on key strategic initiatives and priorities to help the business units stay focused on achieving their strategic goals by:
Validating all cross-functional charges and allocations to align with the business direction and scope.
Ensuring staffing priorities are in-line with changing business priorities, through rigorous resource tracking, reporting, forecasting, and monitoring.
Advises and creates business-driven financial analyses, ensuring alignment with business strategies, priorities, and financial requirements, including:
Modeling the viability of new business efforts to include cost-benefit analyses, revenue alternatives, and costing scenarios based on the business leaders' strategic direction and input.
Short- and long-term financial planning, including all investment products by building and analyzing multiple financial scenarios based on business and market assumptions.
Improve operational efficiency, enhance stewardship, optimization and prioritization of all corporate resource deployment
Capital, expense, headcount through rigorous analyses, critical thinking, financial modeling. Communicate results and recommendations to senior management for improvements that will lead to cost reduction, revenue generation and streamlining operations.
Lead and develop a high performing team
Deploy a talent strategy; coaching, mentoring staff and educating broader business teams elevating financial acumen and building skills sets.
Skills and Attributes:
Candidates are required to be highly analytical and be strong, effective communicators. Ideal candidates will have a proven track record of superior financial and strategic analysis and developing/delivering recommendations based on this analysis.
The successful candidate must display initiative in anticipating and exceeding the business demands of senior-level commercial leaders. This person must thrive in a fast-paced, ambiguous environment and exhibit the highest personal and professional standards of integrity and ethics.
Our client is fast-growing with a flat organizational structure, which means that employees are often asked to perform tasks with a range of difficulties. Candidate must be motivated, disciplined, and able to work effectively autonomously.
Requirements
Bachelor's degree in Accounting, Finance or related field; MBA preferred.
Minimum of 12+ years of work experience, with progressive responsibility within a Finance or FP&A environment.
Minimum of 5 years demonstrated supervisory experience.
Need to standardize and automate processes and technology globally.
Advanced knowledge of Microsoft Excel and Power BI, Previous experience using financial/accounting systems.
Excellent communicator with strong writing skills.
Well-organized, detail oriented and deadline driven.
Ability to prioritize tasks, work on multiple assignments, and handle ambiguity.
Ability to work efficiently in a fast-paced team setting.
Demonstrated success driving change management.
About
Paradigm Technologies is an award-winning Executive Search firm specializing in finding, attracting and delivering top talent â?? from entry-level management through President and CEO. Since 1988, we have achieved outstanding results in partnering with worl