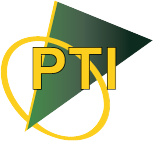 Location
Paradigm Technologies, Inc.
Company Summary:

Paradigm Technologies is an award-winning Executive Search firm specializing in finding, attracting and delivering top talent â?? from entry-level management through President and CEO. Since 1988, we have achieved outstanding results in partnering with worl
Read More
Current job openings at Paradigm Technologies, Inc.
Description
Senior Vice President of Mergers & Acquisitions
The SVP, Mergers & Acquisitions is responsible for leading all aspects of our merger, acquisition, and divesture efforts. This role will work closely with the BOD, executive management team, and business unit leaders to lead these global strategies to deliver profitable inorganic growth and increase value of the organization's product and service offerings.
Primary Responsibilities
Partner with the business to identify growth areas that are more effectively executed through acquisitions vs. organic strategic investments.
Develop and maintain relationships with all market players to position us as a preferred partner.
Develop a consistent and disciplined approach to evaluating potential acquisitions and business combinations.
Partner with business leaders to develop and assess the business cases and strategic rationale associated with potential transactions, including robust market and financial analysis.
Structure and lead the successful negotiation of deals, with support from executive management.
Lead all deal execution stages including sourcing, cross-functional due diligence, negotiating business terms, final approvals, integration planning and definitive documentation working in close partnership with legal counsel to finalize contracts.
Create and drive acquisition integration strategy and best practices across entire organization.
Required Knowledge/Skills/Abilities
Bachelor's degree in accounting, finance, or business. MBA is highly preferred.
Minimum of 15+ years of experience in either investment banking, private equity or corporate development.
Ability to model and synthesize complex financial analysis, operational, and KPI data into concise presentations and decision framework.
Strong analytical skills, high attention to detail, accuracy and accountability balanced with sound and concrete business judgment.
Experience structuring and closing strategic deals of varying complexity and size.
Thrives in a fast-paced pressure-oriented environment.
Excellent professional written/verbal communication and interpersonal skills.
Ability to become a trusted liaison to executive management and board members.
Strong verbal communication and listening skills.
Proficient in MS Office Suite; Highly proficient in Excel and PowerPoint.
Energetic and flexible.
Management of multiple projects and timelines with a high sense of urgency and follow through.
Ability to travel domestically and internationally.
About
Paradigm Technologies is an award-winning Executive Search firm specializing in finding, attracting and delivering top talent â?? from entry-level management through President and CEO. Since 1988, we have achieved outstanding results in partnering with worl