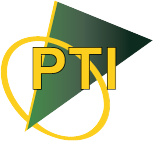 Location
Paradigm Technologies, Inc.
Company Summary:

Paradigm Technologies is an award-winning Executive Search firm specializing in finding, attracting and delivering top talent â?? from entry-level management through President and CEO. Since 1988, we have achieved outstanding results in partnering with worl
Read More
Current job openings at Paradigm Technologies, Inc.
Description
Vice President of Global Operations
VP, Global Operations will lead and direct the success of our Health Solutions division operations to impact quality, delivery and cost to drive continuity of operations and strategic growth. This role is responsible for multi-site manufacturing operations in a business that includes both low volume/high mix and high volume/low mix product lines. This individual will drive the company culture and promote excellence and engagement through the application of our Business System (BS) principles including safety, quality, delivery, productivity and profitability. This position will be a key member of the L1 leadership team. The ideal candidate will inspire and manage a team of approximately 350 employees through 4 direct reports with product responsibility of over $260 Million
Responsibilities
Develop and drive, thought leadership, the strategic initiatives of the department in order to further the objectives set forth by the overall strategic plan.
Overall owner of policy deployment (PD) initiatives related to operational teams.
Drive culture of customer service through customer VOC, problem solving and quality initiatives to meet customer demand.
Establish effective, integrated supply chain process.
Review and approve adequate plans for the control of planned production, budget spending, labor efficiency, material efficiency, engineering effectiveness, and supply chain efficiency.
Develop and design best-in-class Operations organization, processes and procedures based on expert understanding, industry experience and insights into future direction. Lead our site strategy to ensure that our global footprint is designed to support the current business and future acquisitions.
Develop and administer budgets, plans and performance requirements linked to safety, quality, delivery and cost.
Direct, plan, and implement strategy, policies, objectives and operational activities and internal control procedures for the business unit in accordance with the overall strategy of the company in order to achieve profitability, growth and operational results.
Increase management effectiveness by recruiting, selecting, training, and coaching managers, and holding them accountable to their role as managers; Communicate values, strategies, and objectives; assign accountabilities.
12 + years of diversified manufacturing management experience in a manufacturing environment: ideally within an FDA regulated environment and with the manufacturing of medical devices.
BS degree in business, engineering or other related discipline. Candidates must have experience with successful implementation of Lean Manufacturing principles and practices.
Experience with global responsibility is preferred.
Exceptional leadership, communication, and team building is a must.
Experience driving S&OP.
Candidate must have proven experience managing establishing, and executing supply chain strategy.
Proven ability to deliver data-driven results, analysis, testing and application of findings.
Preferred Qualifications
Bachelor or Master's degree in business, Management, Operations Management, and/or technical field preferred.
Relevant experience in $200M - $500M + companies/businesses.
We are a diversified industrial growth company comprised of global businesses that are recognized leaders in attractive markets. With more than $6 billion in annual revenues, our well-known brands hold leading positions in field instrumentation, transportation, sensing, product realization, automation and specialty, and franchise distribution.
About
Paradigm Technologies is an award-winning Executive Search firm specializing in finding, attracting and delivering top talent â?? from entry-level management through President and CEO. Since 1988, we have achieved outstanding results in partnering with worl