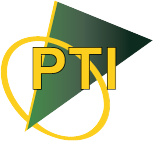 Location
Paradigm Technologies, Inc.
Company Summary:

Paradigm Technologies is an award-winning Executive Search firm specializing in finding, attracting and delivering top talent â?? from entry-level management through President and CEO. Since 1988, we have achieved outstanding results in partnering with worl
Read More
Current job openings at Paradigm Technologies, Inc.
Description
Chief Executive Officer
The Chief Executive Officer (CEO) role reports to the Board of Directors and is accountable to the company's investors. The CEO will be responsible for refining and executing the company's long-term strategic plan in support of our overall mission. In doing so, the CEO will bring seasoned expertise in designing, building and scaling a dynamic and world-class organization. The qualified candidates will be established chief executives who bring vision, leadership and a plan of execution to merge, integrate and continue to grow the company and its entities.
Specifically, this role will be responsible for the following:
Capitalize on existing momentum with expansion initiatives: conduct an audit/gap analysis of existing infrastructure as it relates to the strategic plan, build your own executive roadmap to set the course forward.
Work with the Board and Executive Team to develop and implement long and short-range objectives to drive significant top-line growth, margin improvement and continued successful expansion.
Refine and deploy the forward-looking strategic plan. Establish and monitor key execution milestones and drive accountability at all levels of the organization. Articulate the strategic vision clearly and persuasively both to internal colleagues and external constituencies.
Evaluate the existing businesses to define where future opportunities and natural synergies exist.
Facilitate the recruitment and professional development of high caliber leaders and build a winning culture where the best people want to work and succeed together.
Desired Qualifications & Experiences:
A world class CEO/GM who has a demonstrated track record of driving consistent superior business results in a complex, high-growth consumer environment across retail and online channels
Strong marketing, brand and go to market (sales) background. Deep understanding consumer insights and needs leading to building world class brands. Appreciation and success developing new products and services.
Proven ability to develop and execute consumer focused strategies.
Strong financial acumen: Experience fundraising, negotiating, and managing relationships with financial institutions as well as strategic partners as the company considers various IPO or M&A opportunities for the future; public market experience preferred, previous M&A experience a plus.
Experience ideally working in a high growth, entrepreneurial environment with the drive to succeed and ability to deliver results
Proven history of hiring and mentoring first class, senior level talent to accomplish shared goals and objectives.
Personal Characteristics
Genuine collaborator who leads by example but also allows for autonomy and successful business units to continue performing uninterrupted.
High-energy, enthusiasm, inspired by innovation; both creative/brand facing and quantitative/data obsessed with a mix of right and left brain ability.
An individual with "presence" and charisma who will be equally effective in a formal setting with Board and capital markets as with peers, business partners, and consumers within the market.
A results orientation where the individual has an unrelenting drive to succeed and win in a highly competitive industry.
Excellent interpersonal, communication, negotiation, and influencing skills to work effectively and build relationships with internal and external stakeh
About
Paradigm Technologies is an award-winning Executive Search firm specializing in finding, attracting and delivering top talent â?? from entry-level management through President and CEO. Since 1988, we have achieved outstanding results in partnering with worl
Related Jobs