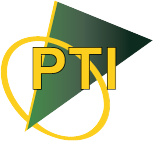 Location
Paradigm Technologies, Inc.
Company Summary:

Paradigm Technologies is an award-winning Executive Search firm specializing in finding, attracting and delivering top talent â?? from entry-level management through President and CEO. Since 1988, we have achieved outstanding results in partnering with worl
Read More
Current job openings at Paradigm Technologies, Inc.
Description
Vice President of Operations
REPORTS TO: President/CEO
Job Description:
The Vice President of Operations develops processes, systems, and targets to achieve and support Company sales and business development. The Vice President of Operations directs and manages all plant manufacturing operations in a multi-shift single site manufacturing team with overall responsibilities for production, quality and other production-related activities. The individual in this role ensures increasing levels of customer and employee satisfaction while improving the efficiency of manpower and materials. The Vice President of Operations must be focused on setting goals and objectives with a group of functional managers and supervisors to achieve a high standard of quality and delivery. This leader must work as part of a leadership team and be capable of contributing meaningful insight to the overall strategic development of the organization.
Job Responsibilities:
Maintain relationships with customers and vendors, forecast demand, resolve problem areas and ensure technical and quality support
Plan, develop and implement operational policies and goals to ensure the organization operates at peak productivity and profitability
Work on product development with the Director of Engineering for new business, product trials, projects and installations
Work closely with Sales and Business Development to coordinate realistic production forecasts
Work with the Vice President of Human Resources on labor relations .issues, Health & Safety, OSHA Compliance and company activities
Determine plans and prioritize programs or operations based on projected sales demand
Support policy deployment in the areas of Lean Manufacturing techniques, quality, cost reduction, complete and on-time delivery, safety, customer satisfaction, employee relations, visual controls and plant performance measures
Direct and manage plant operations for production, maintenance, and shipping and receiving
Develop standards to track progress
Coordinate plant activities through the planning with departmental managers to ensure that all manufacturing objectives are accomplished in a timely and cost effective manner
Coordinate plant activities with the materials department to ensure that the total manufacturing objectives are accomplished in a timely and cost effective manner
Coordinate activities with the management team to implement cost effective systems of control over capital, operating expenditures, manpower, wages and salaries
Develop and implement manufacturing methods, process improvement programs and procedures that will improve production and machining capacity to handle customer demands
Develop and control profits, plans, and budget
Establish and monitor overall plant performance for production and quality standards
Control and minimize labor overtime, and repair expenses
Maintain existing plant facilities and equipment; replace, or make adjustments to plant facilities and equipment when necessary
Provide leadership and training to accomplish the company goals and objectives
Provide leadership for employee relations through effective communications, coaching, training, and development
Provide leadership for problem resolution to facilitate fast improvements and improved working relationships
Manage material requirements to increase inventory turns and reduce levels on hand
EDUCATION/EXPERIENCE
Bachelor's degree in related field with a minimum 10 years of experience in a manufacturing environment, including high precision, high-tech machining environments
1 O+years of experience working with ISO 9000/Quality Systems
Ability to think ahead and plan over a 6-9 month time span
Excellent interpersonal and communication skills(oral and written)
Excellent project and program management skills
Computer proficient, experience with SAP a plus
Exposure with managing a non-union environment
Working knowledge of budgets and financial statements
Background with manufacturing methods, process improvement programs and procedures required
Solid analytical skills
About
Paradigm Technologies is an award-winning Executive Search firm specializing in finding, attracting and delivering top talent â?? from entry-level management through President and CEO. Since 1988, we have achieved outstanding results in partnering with worl