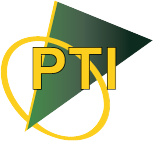 Location
Paradigm Technologies, Inc.
Company Summary:

Paradigm Technologies is an award-winning Executive Search firm specializing in finding, attracting and delivering top talent â?? from entry-level management through President and CEO. Since 1988, we have achieved outstanding results in partnering with worl
Read More
Current job openings at Paradigm Technologies, Inc.
Description
Vice President of Marketing
This position is responsible for developing marketing and service policies, programs and systems to support strategic direction and aligning international business plans with organizational objectives. The Vice president of Marketing will partner with the management team to ensure the best possible service and effective communications to company customers.
Essential Functions
Develop annual marketing and service plan in support of organizational strategy and objectives.
Direct implementation and execution of marketing and service policies and practices.
Ensure marketing communications are coordinated, support marketing plan objectives and meet organizational expenditure requirements in conjunction with VP of Sales.
Develop and manage retail pricing structures.
Provide leadership in the development of joint ventures, affiliations and partnership arrangements.
Provide leadership and support for the design, development and implementation of products and service lines.
Oversee and direct market research, competitor analyses and customer service and retention monitoring processes and initiatives.
Build, develop and manage marketing and customer service team capable of carrying out needed marketing and service strategies.
Manage marketing services department, including development and distribution of all marketing collateral.
Supervisory Responsibility
This position manages all employees of the department and is responsible for the performance management and hiring of the employees within the Marketing department.
Competencies
Strategic Thinking.
Project Management.
Financial Management.
Customer/Client Focus.
Organizational Skills
Problem Solving/Analysis
Leadership
Technical Capacity
Learning Orientation
Presentation Skills
Teamwork Orientation
Required Education and Experience
Bachelor's degree in business administration, marketing or related field.
Eight years of experience in marketing.
About
Paradigm Technologies is an award-winning Executive Search firm specializing in finding, attracting and delivering top talent â?? from entry-level management through President and CEO. Since 1988, we have achieved outstanding results in partnering with worl