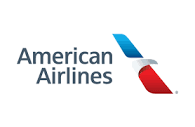 Location
American Airlines
Current job openings at American Airlines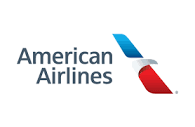 Managing Director - Engine and Component Supplier Management There's never been a more exciting time to join United Airlines. We're on a path towards becoming the best airline in the history of aviation. Our shared purpose – Con
Learn More
Description
Managing Director - Engine and Component Supplier Management
There's never been a more exciting time to join United Airlines. We're on a path towards becoming the best airline in the history of aviation. Our shared purpose – Connecting People, Uniting the World – is about more than getting people from one place to another. It also means that as a global company that operates in hundreds of locations around the world with millions of customers and tens of thousands of employees, we have a unique responsibility to uplift and provide opportunities in the places where we work, live and fly, and we can only do that with a truly diverse and inclusive workforce. And we're growing – in the years ahead, we'll hire tens of thousands of people across every area of the airline. Our careers include a competitive benefits package aimed at keeping you happy, healthy and well-traveled. From employee-run "Business Resource Group" communities to world-class benefits like parental leave, 401k and privileges like space available travel, United is truly a one-of-a-kind place to work. Are you ready to travel the world?
At United, we have some of the best aircraft in the world. Our Technical Operations team is full of aircraft maintenance technicians, engineers, planners, ground equipment and facilities professionals, and supply chain teams that help make sure they're well taken care of and ready to get our customers to their desired destinations. If you're ready to work on our planes, join our Tech Ops experts and help keep our fleet in tip-top shape.
Key Responsibilities:
The Managing Director - Engine and Component Supplier Management is responsible for the oversight of our engine vendor maintenance and parts supplier management programs. This role will provide leadership for all functions associated with Vendor Management for engines and aircraft components. In this role, the selected leader will develop supplier strategy and lead the development of a robust vendor management and supplier readiness program, to ensure best-in-class operational performance to meet short-term to long-term United's demand. This individual will lead three Supply Chain groups - Engine vendor programs, component vendor management and supplier strategy & readiness. This will be a global role that will require interacting and partnering with top aviation suppliers and OEMs from across the globe.
Provide direction and leadership for a global Supply Chain team handling supplier performance, warranty, remedy, and engine vendor programs
Directly manage component repairs and supplier relationships at the executive level, inclusive of contract compliance, vendor operational performance, part warranties and supplier readiness strategies
Develop and lead the implementation of strategies to develop automation, analytic, and data visualization tools to improve efficiency and dependability of the various teams
Partner with procurement to help in contractual development to ensure component and engine contracts meet United's operational and financial goals and standards
Lead the development of supplier strategy to ensure United is selecting and working with set of suppliers that are capable and flexible to meet United's growing needs
This position is Hybrid with some time spent in the downtown Chicago Corporate Office. 30%-40% travel is required.
United values diverse experiences, perspectives, and we encourage everyone who meets the minimum qualifications to apply. While having the "desired" qualifications make for a stronger candidate, we encourage applicants who may not feel they check ALL of those boxes! We are always looking for individuals who will bring something new to the table!
What's needed to succeed (Minimum Qualifications):
Bachelor's degree or 10 years of equivalent experience
15 years of relevant experience
5+ years of Supply Chain, supplier management or related experience
5-7 years' experience leading a team
Strong communications (written and verbal) and interpersonal skills; storytelling
Able to build relationships at all levels of an organization
Able to present to senior leadership team
Data analysis and interpretation
Must be legally authorized to work in the United States for any employer without sponsorship
Successful completion of interview required to meet job qualification
Reliable, punctual attendance is an essential function of the position
What will help you propel from the pack (Preferred Qualifications):
Master's degree
5+ years of engine vendor management is a plus
PMP certification, Lean Six Sigma Black Belt or A&P License
United Airlines is an equal opportunity employer. United Airlines recruits, employs, trains, compensates and promotes regardless of race, religion, color, national origin, gender identity, sexual orientation, physical ability, age, veteran status and other protected status as required by applicable law. We will ensure that individuals with disabilities are provided reasonable accommodation to participate in the job application or interview process, to perform crucial job functions. Please contact JobAccommodations@united.com to request accommodation.
Featured benefits
Medical insurance
Vision insurance
Dental insurance
401(k)
Paid maternity leave
Paid paternity leave
Disability insurance