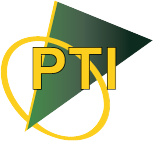 Location
Paradigm Technologies, Inc.
Company Summary:

Paradigm Technologies is an award-winning Executive Search firm specializing in finding, attracting and delivering top talent â?? from entry-level management through President and CEO. Since 1988, we have achieved outstanding results in partnering with worl
Read More
Current job openings at Paradigm Technologies, Inc.
Description
Chief Operating Officer
This position is an integral member of the executive management team and reports to the CEO. This individual will manage various operational functions including Engineering, Human Resources, Finance, Operations, Marketing and Technology. The COO will oversee company operations by translating our strategy into relevant goals and practices for performance and growth.
Responsibilities:
Provide overall leadership of daily operations.
Monitor key performance metrics
Oversee human resource functions including performance management, talent development, compensation, and administration matters.
Develop and refine strategic business operations.
Analyze internal operations and identify areas for process improvement
Responsible for oversight of the company's financial position.
Creates comprehensive goals for performance and growth strategies.
Develops and documents the company's operational processes, procedures, and growth strategies.
Identify areas for improvement and tactics for advancing the status quo
Work to ensure maximum and efficient use of the company's technology resources.
Manage for the current year business plan and P&L results
Provide marketing direction and support.
Guide the company's annual strategic planning process, including collaborating to develop objectives, metrics, timelines as well as monitoring progress
Oversee the company's relationships with external resource providers & vendors.
Evaluate performance by analyzing and interpreting data and metrics for each department
Requirements:
BA/BS Degree; advanced degree preferred.
Strong agile product management experience required
Strong financial acumen; CPA preferred.
10+ years in Chief Operating Officer or relevant roles.
Demonstrable competency in strategic planning and business development
Solid human resource knowledge and experience.
Have experience mentoring and coaching other managers or senior leaders
Organized and detail oriented while managing and prioritizing multiple tasks simultaneously.
Ability to digest complex ideas, summarize and communicate them in simple, clear terms.
Able to work under pressure and meet deadlines in a fast-paced, demanding environment.
About
Paradigm Technologies is an award-winning Executive Search firm specializing in finding, attracting and delivering top talent â?? from entry-level management through President and CEO. Since 1988, we have achieved outstanding results in partnering with worl