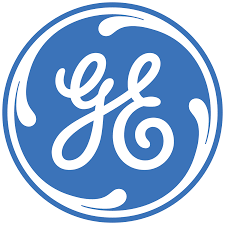 Location
General Electric
Current job openings at General Electric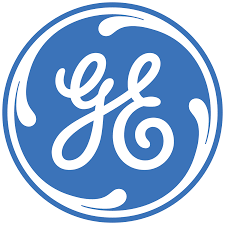 Executive Market Vice PresidentThe Market Vice President sets the sales strategy and manages the sales activities within a geographic area totaling ~$300M of business annually. The Market Vice President proactively defines & implements the s
Learn More
Description
Executive Market Vice President
The Market Vice President sets the sales strategy and manages the sales activities within a geographic area totaling ~$300M of business annually. The Market Vice President proactively defines & implements the sales strategy and leads a team of sales managers, account executives, sales professionals and partnering with the division service sales and service delivery leaders to execute the strategy to drive customer satisfaction and business growth. This role is a key part of the division/regional leadership team and is responsible for developing strong relationships that improve outcomes for customers as well as market and order visibility, market share, and profitability.
Job Description
Key Roles and Experiences
Responsible to set the sales strategy for a specific geography ("market") for the commercial and service sales organizations. Drives overall financial accountability (full management of P&L) throughout the market to ensure all orders targets are met.
Business leader to manage overall sales revenue, margin, cost targets, setting orders goals, financial growth goals and can meet or exceed business financial metrics to include orders fulfillment profitability, headcount and T&E.
Lead and motivate a large and experience sales and service teams in the local market in effective resource deployment for selling all products across GE Healthcare's vast portfolio and lead teams to develop a sales funnel and forecast accuracy for market growth.
Establishes and fosters key customer relationships that have significant impact on the organization (empower/accountability) inclusive of C Level leadership.
Effectively utilizes key industry information and market knowledge both internal and external to gain a competitive advantage in their local markets and make good business decisions.
Lead a culture of integrity and boundary less collaboration, cultivates positive leadership through ongoing direction, coaching, and career development of his/her leaders.
Leads the organization in promoting a safe working environment and build a culture of compliance. Ensures all quality, compliance and controllership rules around revenue recognition (and any applicable EHS policies) are met and pervasive throughout the organization.
Embrace and understand the activation of LEAN concepts within an organization.
*Highly preferred for this role to be based in Tennessee
GE offers a great work environment, professional development, challenging careers, and competitive compensation. GE is an Equal Opportunity Employer . Employment decisions are made without regard to race, color, religion, national or ethnic origin, sex, sexual orientation, gender identity or expression, age, disability, protected veteran status or other characteristics protected by law.
GE will only employ those who are legally authorized to work in the United States for this opening. Any offer of employment is conditioned upon the successful completion of a drug screen (as applicable).
As a federal government contractor, GE may in the future be required to have U.S. employees fully vaccinated against COVID-19. Some GE customers currently have vaccination mandates that may apply to GE employees.
Related Jobs