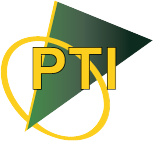 Location
Paradigm Technologies, Inc.
Company Summary:

Paradigm Technologies is an award-winning Executive Search firm specializing in finding, attracting and delivering top talent â?? from entry-level management through President and CEO. Since 1988, we have achieved outstanding results in partnering with worl
Read More
Current job openings at Paradigm Technologies, Inc.
Description
Global Vice President of Operations
Behind every international enterprise is a strong Operations team. As the VP of Operations, you will have the awesome responsibility of overseeing the operational functions that keep the wheels turning. The ideal candidate has genetic leadership, is a master of process and a stickler for details. The VP of Operations reports directly to the President and is a member of the leadership team.

What You'll Do
Purchasing
Direct the purchasing department responsible for the critical functions of purchasing and inventory control to ensure accurate accounting, inventory levels, and quality throughout the supply chain.
Direct all functions of the global procurement strategy including purchase order management, vendor terms, vendor agreements, consolidated purchasing, demand planning, corporate supplies, metrics and KPIs, process control, cost control and risk management.
Warehousing, Fulfillment and Logistics
Direct the departments responsible for managing Resource Intl's corporate and third-party warehouse facilities, order fulfillment and logistics.
Direct all operational functions including warehouse management, resource planning, process control, inventory control, freight planning and purchasing, damages, returns and insurance claims, inventory assemblies, metrics and KPIs, order pick and pack process and efficiencies.
Facilities and Safety
Direct the department responsible for managing the facilities and safety programs to support a world class operation.
Direct all functions including safety standards, regulatory and compliance, safety training and accident prevention, internal and external audits, equipment training and usage authoring, equipment maintenance programs, equipment and facilities repair, vendor management, utilities management, service contracts, facilities improvements, metrics and KPIs, security and risk avoidance.
Your Credentials
Bachelor's degree, MBA preferred
10+ years of professional management experience in Operations
Systematic experience with end-to-end supply chain management
Inventory based business with purchasing from overseas, preferably China
Experience with inventory comprised of bill of material components and kitting
Experience managing multiple sites/remote sites.
Logical understanding of purchasing process, control and efficiencies
Logical understanding of safety management and compliance
Technology, software and SaaS experience including ERP, WMS, Demand Planning and Budget Modeling
Experience managing quality and ISO certifications.
Lean Six Sigma certification a plus.
Must Have's
Operational discipline! If you enjoy following a process and ensuring it is methodically completed, this job is for you!
Strong leadership qualities necessary to drive operational excellence.
Strong organizational and attention to detail skills.
An innate talent for root cause analysis, process and efficiencies.
An undying love for operational metrics and KPIs.
Accountability and must be coachable. You own and learn from your mistakes. You understand feedback is a gift.
Strong analytical skills. You analyze data, see the trends quickly and make good decisions.
Teaming skills and positivity.
About
Paradigm Technologies is an award-winning Executive Search firm specializing in finding, attracting and delivering top talent â?? from entry-level management through President and CEO. Since 1988, we have achieved outstanding results in partnering with worl