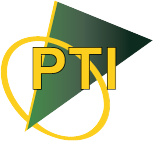 Location
Paradigm Technologies, Inc.
Company Summary:

Paradigm Technologies is an award-winning Executive Search firm specializing in finding, attracting and delivering top talent â?? from entry-level management through President and CEO. Since 1988, we have achieved outstanding results in partnering with worl
Read More
Current job openings at Paradigm Technologies, Inc.
Description
Chief Operating Officer

We are working with a fast growing aerospace manufacturing company to identify a COO to join their team. Reporting to the President, the COO will have sole responsibility for all aspects of the day-to-day financial management of the company. This is a great opportunity for a hands-on CFO to truly build the accounting/finance function of a growing organization.
Why this opportunity?
The Growth: Our client is expanding at record pace!
Opportunity: This is a hand's on/roll up your sleeves position responsible for building the accounting/finance function. This role will also work closely with the C-Suite on implementing analytics, reporting and policies to aide in the growth of the company.
Exposure: Work closely with, present to, and lead conference calls with PE/VC Ownership and the company's C-Suite.
Responsibilities include but are not limited to:
Preparation of the monthly financial package; management of GL accounts, annual audit and submission of government and related tax returns; and financial planning.
Develop, maintain & own KPI reporting. Work cross functionally to collect, analyze and synthesize the data on a weekly/monthly basis.
Own the weekly cash flow model.
Create, document and implement internal control process initiatives.
Manage budget and forecast vs actual analysis
Partner with President and Investors on company performance evaluations.
Continually review accounting policies and procedures to ensure that the company is compliant with GAAP and statutory accounting
Assist in building the annual budget and quarterly forecasts
Qualifications:
Undergraduate degree in Accounting, Finance, or related
CPA/MBA preferred
Hands-on Accounting experience in a small to mid-sized privately held or PE/VC backed company wearing many hats. Must have an "all hands on deck" mentality and understand that no accounting or finance function is too small.
Previous aerospace manufacturing experience/exposure required
About
Paradigm Technologies is an award-winning Executive Search firm specializing in finding, attracting and delivering top talent â?? from entry-level management through President and CEO. Since 1988, we have achieved outstanding results in partnering with worl