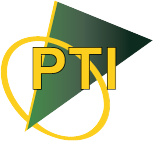 Location
Paradigm Technologies, Inc.
Company Summary:

Paradigm Technologies is an award-winning Executive Search firm specializing in finding, attracting and delivering top talent â?? from entry-level management through President and CEO. Since 1988, we have achieved outstanding results in partnering with worl
Read More
Current job openings at Paradigm Technologies, Inc.
Description
Chief Financial Officer
Company is currently seeking an experienced Chief Financial Officer in support of Corporate Operations. The primary responsibility of this role is to strategically oversee accounting and government contracting actions for future planning and growth.

In addition, the Chief Financial Officer will be responsible for the following duties:
Prepare forecasts, budgets, and financial reports to be presented to management monthly and Board of Directors, as needed.
Plan and maintain indirect cost pools for Provisional Billing Rate development, Bid & Proposal on new government contracts, and Incurred Cost Submissions.
Put program controls in place to improve the company's financial performance and progress.
Lead compliance efforts and associated audits by the Defense Contract Audit Agency (DCAA) and the Defense Contract Management Agency (DCMA).
Develop and implement policies and procedures that will improve the overall effectiveness of the organization.
Monitor program and company level risk items and provide solutions for resolution.
Oversee revenue streams with regard to current and new business by evaluating and reporting the financial impact on long-term planning.
Direct activities related to the Employee Stock Ownership Plan (ESOP) to include analyzing, planning, forecasting, and annual audits.
Integrate accounting system and utilize functionality to maximize output for accurate and efficient financial reporting.
Experience Requirements: 10 years professional experience in accounting including financial leadership roles.
Prior government contracting experience to include: cost accounting, indirect rate structures, financial planning and analysis.
Effective working knowledge of current Federal Acquisition Regulations (FAR), and Cost Accounting Standards (CAS) compliance.

Education Requirements:Bachelor's degree in Accounting or Finance required. Master's degree or CPA preferred.

Security Requirements:S. Citizenship required.
About
Paradigm Technologies is an award-winning Executive Search firm specializing in finding, attracting and delivering top talent â?? from entry-level management through President and CEO. Since 1988, we have achieved outstanding results in partnering with worl
Related Jobs