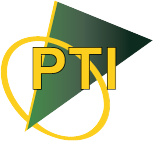 Location
Paradigm Technologies, Inc.
Company Summary:

Paradigm Technologies is an award-winning Executive Search firm specializing in finding, attracting and delivering top talent â?? from entry-level management through President and CEO. Since 1988, we have achieved outstanding results in partnering with worl
Read More
Current job openings at Paradigm Technologies, Inc.
Description
President
The President will provide strategic, commercial, operational and technical leadership for our $300M+ manufacturing company. There will be a special focus building on our rich history and our legacy of operational excellence and execution to build a strong funnel for continued growth. This role will drive the achievement of continued sustainable revenue growth and continue to the work to building great global teams, diversity, equity, and inclusion all while living our Core Values of Trust, Team and Excellence.
Profit/Loss responsibility estimated to exceed $300M
Lead a team of 550+ employees across US, Europe, South America and our global commercial team
Grow topline business by shifting from farmer to hunter mentality to drive a continual funnel of opportunities by getting closer to our end user customers
Continue to leverage 80/20 as a way to prioritize growth opportunities as well as using continuous improvement as a way to drive engagement and productivity
Focus on increasing development of new products that further the company's ability to win and enhance the platform's ability to respond to customer needs rapidly
Effectively manage key operating metrics such as lead time, on-time delivery, cost of poor quality, inventory, employee engagement
Requirements
Successful track record of General Management and Leadership experience in an industrial manufacturing environment company that sells direct to customer as well as through distributors
Track record as an agent of change, who has established customer-centric and engineering-minded teams that are leading their customers, and the market, through collaborative partnerships
Excellent communication, relationship building and leadership skills with ability to evaluate organizations and its talent as well as align them with customer and organizational goals
Core Competencies
Change Agent: Articulates need for changes and connects required change to success in an organization and creates followership to the desired state
Building a Growth Mindset: Focus the leadership team on their next frontier for growth and the disruptive thinking and innovation required to position themselves in the industry to capitalize on these opportunities
Agility and ability to thrive in a complex business facing many complex issues.
People leadership - Track record of hiring and developing "A" players, developing high performing teams, and building trust, credibility & followership throughout the organization; Transparent in feedback and teaches leaders on their team to do the same
Talent Evangelist: Sets a high standard for the talent on the leadership team and the feeder to the leadership team roles and ensures that talent is of the highest quality and drives changes when that is not the case.
Servant Leadership – humble, authentic leader who seeks to remove barriers and enable people and the business; puts service, customers, and team before self.
Owner's Mindset - Customer orientation with an entrepreneurial spirit of overserving our key customers
Results orientation holds self and others accountable - Able to easily multitask to manage competing priorities. Able to clearly set objective, drive team accountability and connect to success of business.
About
Paradigm Technologies is an award-winning Executive Search firm specializing in finding, attracting and delivering top talent â?? from entry-level management through President and CEO. Since 1988, we have achieved outstanding results in partnering with worl