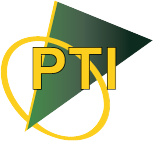 Location
Paradigm Technologies, Inc.
Company Summary:

Paradigm Technologies is an award-winning Executive Search firm specializing in finding, attracting and delivering top talent â?? from entry-level management through President and CEO. Since 1988, we have achieved outstanding results in partnering with worl
Read More
Current job openings at Paradigm Technologies, Inc.
Description
Vice President of Operations
The Vice President role will manage, direct, and implement operations strategies and objectives to ensure the achievement of Business Units goals within two of our largest clients. Focuses for short-term goals are on-time delivery, cost of sales, quality and gross margin. Focuses for long-term goals are the formulation, planning, and implementation of strategies.

Responsibilities Will Include
Administer and manage the team's standards of quality to provide a safe working environment within our 2 client sites.
Manage the operations function concurrent with Business growth, introduction of new operational systems and meeting division financial objectives / P&L responsibilities.
Meet divisional goals in relation to safety, quality, and on-time delivery of products.
Develop and implement a LEAN strategy and corresponding culture to drive continuous improvement.
Establish standard work throughout the locations.
Conceive, research, plan, target, and control reductions in cost and product lead times on existing and new products.
Continuously improve customer satisfaction through programs to reduce delinquencies, provide for on-time delivery, and meet customer quality and cost expectations.
Actively seek customer interfaces to communicate and facilitate customer needs within the organization.
Participate in the implementation of new manufacturing processes, product and systems technology to meet the client's objectives.
Establish, prepare, implement, revise, and maintain policies and procedures related to client operation support.
Minimum Requirements
The above is intended to describe the general content of and requirement for the performance of this job. It is not to be construed as an exhaustive statement of duties, responsibilities or requirements.
Bachelor's degree in Business or related area.
The incumbent needs a diversified background with strong operations, business, and managerial skills with a minimum of 10 years of experience managing multiple facilities
Strong background and experience in the Toyota Production System or similar business system.
Preferred Experience
Masters/MBA preferred
Automotive experience preferred
About
Paradigm Technologies is an award-winning Executive Search firm specializing in finding, attracting and delivering top talent â?? from entry-level management through President and CEO. Since 1988, we have achieved outstanding results in partnering with worl
Related Jobs