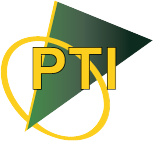 Location
Paradigm Technologies, Inc.
Company Summary:

Paradigm Technologies is an award-winning Executive Search firm specializing in finding, attracting and delivering top talent â?? from entry-level management through President and CEO. Since 1988, we have achieved outstanding results in partnering with worl
Read More
Current job openings at Paradigm Technologies, Inc.
Description
Director of Corporate Communications
JOB DESCRIPTION
Company is seeking a dynamic Director, Corporate Communications -Materials/Awards.
The ideal candidate should have at least 5 years of experience in Corporate Communications within the entertainment industry, be a strategic thinker, who is organized, with excellent writing skills, and the ability to collaborate across the division.
Responsibilities
Write press releases; key early point of contact for acquisitions
Field inquiries and pursue coverage in the trade and industry press on upcoming projects and company initiatives.
Maintain trade & industry press relationships
Work with marketing on overall positioning of the our brand in the press and industry.
Hire notes writers and track/oversee progress/ make continual changes to notes.
Track and update credits for all films; keep all other materials updated
Continual contact with guilds and AMPAS to maintain relationship to help obtain extra tickets, screening times, etc.
Coordinate seating, ticketing and transportation for talent and executives.
Cover Academy hotline. Work with our AMPAS members personally, providing with any information they may need.
Oversee awards hiring of consultants for budgeting purposes with the exception of HFPA efforts.
Anticipate deadlines for, prepare and send submissions for all eligible categories for Guilds, AMPAS and misc. awards (Satellite, NAACP, Spirit, Gotham, etc.)
Maintain and update Company AMPAS list
Obtain internal and external (AMPAS and Guild) approvals for various invitations/materials/blasts.
Create screener packaging content/verbiage and handle distribution to guild and/or critic groups, create screening calendar mailing.
Create, produce and distribute all awards materials including screeners, calendars, invitations, mailers, scores and script books.
Work together with FFE Awards on awards materials creating including sharing vendors, seating, designers and hotlines to ensure uniformity within divisions.
Oversee and prepare analysis and adjustment of awards budgets and effective communication with creative, media and events to make sure all numbers are accurately reflected.
Create and maintain awards top ten lists, critics' group awards and all guild awards that assist in the overall awards campaign.
Work with National publicity to help run point on key talent of filmmakers as needed.
Basic Qualifications
Minimum of 5 years of professional experience with the entertainment industry in public relations, journalism, marketing or a related field; in-house experience a plus
Bachelor's degree
About
Paradigm Technologies is an award-winning Executive Search firm specializing in finding, attracting and delivering top talent â?? from entry-level management through President and CEO. Since 1988, we have achieved outstanding results in partnering with worl