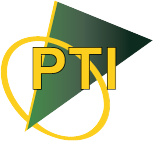 Location
Paradigm Technologies, Inc.
Company Summary:

Paradigm Technologies is an award-winning Executive Search firm specializing in finding, attracting and delivering top talent â?? from entry-level management through President and CEO. Since 1988, we have achieved outstanding results in partnering with worl
Read More
Current job openings at Paradigm Technologies, Inc.
Description
GREATER GRAND RAPIDS MICHAGAN REGION
PLANT MANAGER /
A North American Tier One Automotive Supplier has a current opening for a Dynamic Plant Manager to run operations in. This position will direct and coordinate activities of the company operation/plant to obtain optimum efficiency and economy of operations and maximize profits.
MINIMUM POSITION REQUIREMENTS
Bachelor's Degree level knowledge in business administration or engineering with minimum 10 years related manufacturing experience. At least 5 years automotive supplier experience. 5 years experience with developing budgets and managing financial results. All candidates must possess working knowledge of lean manufacturing techniques including: Kaizen, Value Stream Mapping, Kanban, Visual Management and JIT
DUTIES AND RESPONSIBILITIES
Analyzes plant or department budget requests to identify areas in which reductions can be made, and allocates operating budget.
Confers with administrative personnel, reviews activity, operating, and sales reports to determine changes in programs or operations required.
Must possess proficient knowledge of profit loss statements and balance sheet financial reporting
Must demonstrate strong leadership and motivational skills.
Directs preparation of directives to department managers outlining policy, program, or operations changes to be implemented.
Provides a vision and mission via strategy plan, policy development and annual budget.
Develops a team committed to common goals, working together following the plans above to achieve the organizational goals.
Provides training and guidance to meet demands of organizational goals.
Evaluates performance to goals; operations meetings/plant reviews.
Responsible for fostering continuous improvement in quality, cost and delivery.
Provides leadership to relevant cross-functional platform teams.
About
Paradigm Technologies is an award-winning Executive Search firm specializing in finding, attracting and delivering top talent â?? from entry-level management through President and CEO. Since 1988, we have achieved outstanding results in partnering with worl