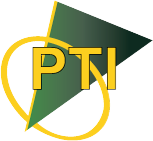 Company Address:
575 E. Big Beaver Rd. Suite 150 Troy, MI 10270
Company Website: jadams@pti.global
Company Summary:

Paradigm Technologies is an award-winning Executive Search firm specializing in finding, attracting and delivering top talent from entry-level management through President and CEO.
Read More
Current job openings at PTI
Description
Vice President of Marketing
Reporting directly to the Business President, the Vice President, Marketing is the senior marketing leader in this $1.8 billion division. This position is responsible for setting global policies, processes and procedures as they relate to the marketing and product management function for the all business units (Industrial EX, Commercial Products, Instrumentation, HAC) and all geographies. The position has direct accountability for the execution of all marketing and product management initiatives as it relates to the division's global Industrial and business and matrix accountability for these functions in the Commercial Products, Instrumentation, HAC and Airport Lighting businesses.
The position is the chief strategist for the division setting the agenda for new product development, globalization, M&A, and long term strategic planning. The VP will work closely with our CD&P group to coordinate and collaborate on M&A execution. The VP is also responsible for leading the business strategy and commercialization plan for digitalization. This includes cooperation with our ES Centers of Excellence (CoEs) as well as internal teams and third parties to develop products and solutions as well as detailed commercialization plans in the Connected/IoT space. The position owns the Multi Generation Product Plan (MGPP), global pricing and the virtual product P&Ls managed by subordinate product managers. The role is expected to introduce and leverage industry and functional best practices throughout the marketing organization. This includes planning and directing product and market focused teams through the process of investigating and estimating market conditions and size, assessing customer needs through VOC research, and developing a strategy to capitalize on market opportunities with a winning value proposition, that grows revenue, share and profits.
Reporting directly to the business president, the vice president, marketing has global responsibility for the marketing function across all businesses. This position interacts with all levels of the organization internally, communicates externally with customers and other third-party representatives. This is a "hands on" role which requires frequent travel to all major company and customer locations to provide leadership and assure systems are operating effectively.
This position has a matrix reporting relationship to the marketing leaders embedded in the geographical regions. The incumbent must be comfortable operating in this kind of environment where accountability and responsibility is often shared. This incumbent is accountable for the overarching strategy and systems utilized by all businesses and geographies to help utilize best practices and leverage resources across the entire division. Specific accountability for the industrial business is more direct.
Essential Functions
Owns and drives product management focus throughout the division.
Oversees the creation and execution of global marketing and sales programs along with all required collateral materials necessary to increase market share and channel penetration along with current product portfolio or new product launches.
Oversees product development plans to include portfolio and adjacency analysis for all product lines within the product segments. Directs staff in all product segments in identifying and launching new products or targeted acquisitions to fill gaps and extend existing product lines.
Tracks and analyzes competition, channel trends, market opportunities, products and activities in the marketplace including development of competitive strategies.
Identifies, qualifies and pursues growth opportunities outside of existing products and channels.
Works directly with the global business units to develop strong marketing programs and to ensure consistency across the division.
Instills a data-driven, process-oriented, results-based methodology throughout the global marketing function.
Accountable for strategies to maximize earnings while maintaining a competitive positioning in the marketplace to achieve top line sales growth, grow market share and maximize profits.
Develops and implements short and long-term marketing plans and strategies to support the growth objectives of the company.
Oversees execution of marketing plans internationally.
Guides staff in evaluating customer requirements, work with product development to address those requirements within the context of product line strategies, and effectively market those products.
Hires, trains, develops, coaches and builds a marketing team with diversity in perspectives and experiences; expand the team to meet growth goals through internal promotion and external recruiting. Builds future GM talent through product management assignments.
Direct Marketing Communication efforts including the development of catalogs and advertising programs to support approved objectives.
Develops and grows relationships with other divisions to identify marketing best practices and coordinate interaction with other divisions where marketing opportunities exist across Divisional boundaries. Ensures that we leverage the full capabilities of the company.
Qualifications
Minimum Job Requirements
Minimum of 10 (ten) years of related business experience. Industrial Manufacturing industry experience desired.
Demonstrated expertise in channel, brand and product management including the use of modern processes manage the existing portfolio and also drive long term planning through new product ideation using the voice of customer.
Bachelor's degree required; MBA or advanced degree is preferred.
Desired experience and characteristics:
Proven success leading organizations in managerial roles preferably on global basis. The individual should have experience working in a world-class environment from a marketing perspective.
Executive presence, strong interpersonal and communications skills and the ability to work comfortably with peers and in a matrix environment.
Strong leadership courage – not being afraid to disagree and take a stand when necessary.
Politically astute, helps other navigate the politics of the organization to get things done and build consensus, able to influence decisions across the organizations without direct control.
Comfortable and capable dealing with demanding internal and external customers and vendors.
Proven change-agent skills with the ability to build consensus for change.
The ability to quickly assess, develop, motivate and upgrade their team.
A customer driven results orientation.
Creative thinker with appetite for new ideas from varied sources.
A global mindset with the ability to work effectively across multiple cultural and geographic boundaries.
About
Paradigm Technologies is an award-winning Executive Search firm specializing in finding, attracting and delivering top talent from entry-level management through President and CEO.
Related Jobs