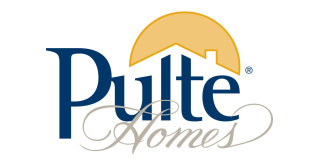 Current job openings at Pulte Homes
Description
Director of Purchasing
Responsible for managing and coordinating divisional procurement activities including establishing pricing and driving cost savings through Common Plan Management, Should Cost, and Purchase Pro deployment. Optimizes the supply chain through systematic support and ensures that purchase and procurement of goods support quality, cost, inventory and service level standards.
PRIMARY RESPONSIBILITIES :
Active member of the division operations team and key liaison between the zone and division on all procurement activities
Orchestrate all procurement related activities for the Division
Develop and own the division procurement strategy consistent with the Zone procurement strategy
Manage procurement and procurement policies, procedures and objectives to procure resources and supplies at the lowest total cost consistent with approved quality and delivery standards
Select local suppliers based on defined category selection criteria
Manage supplier relationships within the Division, including negotiations on all conflicts, questions, prices, deliveries and/or specifications.
Manage compliance to agreements and scopes on a national and zone level. Manage and execute contract agreements on a local level
Adhere to Pulte's supplier management business processes and sourcing guidelines
Collaborate with Product, Construction and Sales teams to drive operational efficiencies and execute division strategy
Evaluate the timely adjustment of procurement strategy and plans to meet changing economic and competitive conditions
Responsible for account category level house cost budgets, Project Tracker and rebate capture.
MANAGEMENT RESPONSIBILITIES:
Ensures appropriate staffing to meet department needs
Utilizes recruiting and selection tools/processes to build organizational talent
Delegates work according to employee's abilities and skills
Evaluates employee's performance and plans for compensation actions in accordance with that performance
Provides developmental opportunities through identification of internal and external training
Creates opportunities for employee growth
Provides continuous coaching with regard to functional and leadership standards (technical skills and behaviors)
SCOPE:
Decision Impact: Division
Department Responsibility: Single
Budgetary Responsibility: Yes
Direct Reports: Yes
Indirect Reports: Yes
REQUIRED EDUCATION:
Minimum Bachelor's Degree in Supply Chain Management, Construction, Business, Architecture, Engineering or equivalent
ISCM accreditation or equivalent preferred
REQUIRED EXPERIENCE:
Related Functional Experience: Minimum of 5 years
Time in position: Minimum of 2 years at a supervisory level or strategic sourcing director/ manager level
Business acumen including the interpretation of income statements, balance sheets, and cost structures
Purchasing and supply chain experience
Management experience
Ability to negotiate in a cost transparent environment and achieve should cost
Ability to develop and improve vendor partnerships
Construction knowledge
Ability to lead change in a continuous improvement environment
Purchasing expertise and ability to positively influence and lead others outside of Division and Procurement