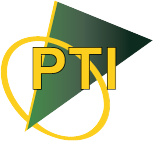 Location
Paradigm Technologies, Inc.
Company Summary:

Paradigm Technologies is an award-winning Executive Search firm specializing in finding, attracting and delivering top talent — from entry-level management through President and CEO. Since 1988, we have achieved outstanding results in partnering with worl
Read More
Current job openings at Paradigm Technologies, Inc.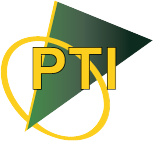 Vice President of Human Resources The Position The Vice President, Human Resources, as a senior leader in the organization, will partner with divisional leaders to help them achieve their strategic goals through the recruitment, retention and man
Learn More
Description
Vice President of Human Resources
The Vice President of Human Resources reports directly to the President/CEO and manages a total staff of two direct reports including Director Human Resources and Director Health and Safety and 28 indirect reports on 2 continents and 13 locations.
OVERVIEW
The Vice President of Human Resources will lead the HR function and be responsible for developing and executing HR strategies that align with the overall business objectives. One of the key strategic priorities is to strengthen the company culture and employee engagement. As the Vice President of HR, you will be responsible for all aspects of the employee lifecycle, including recruitment, training and development, performance management, employee relations, compensation, benefits administration, health and safety, as well as diversity and inclusion and ESG efforts.
RESPONSIBILITIES
Manage daily activities of Human Resources functions including developing and driving people strategies, talent and performance management, policy administration, health safety and benefits, recruiting, compensation, and employee relations issues
Develop a strategic HR vision and mission that creates a positive work environment
Monitor Human Resources practices, policies, and procedures on a consistent basis to ensure they meet the legal requirements while supporting the organization's strategic plans and goals
Work with the global executive leadership team (ELT) to translate strategic plans into annual operating plans that then drive immediate actions and measures of operational excellence
Work with individual ELT members to assess future talent needs for their respective functions and collaborate on strategies and plans to ensure the functions have the right talent to execute the company strategy
Oversee the company's succession planning efforts globally
Evaluate and establish a HR structure and team that supports the organization's needs today and in the future
Coach and develop the HR team and encourage the highest level of professionalism
Ensure employee engagement and regularly conduct employee engagement surveys and develop action plans to address areas of concern while encouraging positive activities
Collaborate with the CEO and ELT to define and articulate the organization's vision which will be used to inspire and engage the associates as they commit to their daily activities
Promote a culture that reflects the organization's values, encourages good performance, and rewards productivity
Create a "Learning Organization" that ensures that the organization's leadership has sufficient development and create strategies to develop future leadership for the organization and monitor all staff performance on a regular basis
Abide by specific internally established control systems and authorities, to lead by personal example and encourage all employees to conduct their activities in accordance with all applicable laws and the Company's standards and policies, including environmental, safety and health policies
Manage development of annual functional budget that supports operating plans while prudently manage within budget guidelines
Stay abreast of current HR trends and anticipate future trends likely to have an impact on the organization's ability to achieve strategic goals
Assure that the organization and its mission, programs, and services are consistently presented in a strong, positive image to relevant internal and external stakeholders
Providing counsel and leadership to all leaders and managers to develop HR policies and training programs that align with company's strategy of growth and core values
Act as a confidant with an ability to provide sound counsel and advice as it relates to sensitive relationships and decision making
Actively advocate for the organization and its long-established values and philosophies
Become very involved in charitable organizations; create programs to continually advance charity within the community
Act as a liaison between the organization and the community, building relationships with peer organizations when appropriate
REQUIREMENTS
The ideal finalists will have executive level experience with a proven track record of accomplishment. The initial expectation will be for the successful candidate to first learn the business, culture, managerial values, and then assume a key leadership role going forward. To be successful in this role, you will need to have strong leadership and communication skills, as well as extensive experience in HR management. You should be able to use HR analytics to identify trends and issues, develop solutions that address the root cause of problems, and measure the effectiveness of HR initiatives. A combination of the following specific experience is strongly preferred:
Bachelor's Degree and Master's Degree in Business Administration (required)
Strong leadership qualities, presentation skills and the ability to translate vision into action and the ability to lead the organization to higher levels of performance
10 to 15 years progressively responsible, successful experience in Executive Human Resources including 5 years or more of HR management experience with a preference given to current experience reporting directly to President or CEO of organization
Experience in a Fortune 1,000 Company including experience in more than one company/industry very desirable
International multi-site manufacturing operations experience required
Proven leadership experience where company culture provides a strategic advantage
Experience in business to consumer manufacturing environment a plus, with an emphasis on high quality/high value products that enjoy a strong brand identity
Dynamic leader with a good eye for talent and building the organization's bench strength
Strong desire to listen and learn
A commitment to HR as a profession including SHRM, HRCI, or similar professional certification preferred
About
Paradigm Technologies is an award-winning Executive Search firm specializing in finding, attracting and delivering top talent — from entry-level management through President and CEO. Since 1988, we have achieved outstanding results in partnering with worl