As individuals climb the corporate ladder, the tactics for job hunting evolve.
consultation with one of our regional directors.
1. BUILD A RESUME WORTH READING
Your resume is often the first touchpoint you'll have with potential employers and most of the time it will run through an Applicant-Tracking-System (ATS) before it ever reaches an actual human-being. That being said you need to create a resume optimized for an ATS and interesting enough to capture the attention of executive recruiters and hiring managers.
The first thing you should do to focus your resume is build a list of keywords that relate to the jobs you want to apply for. Strategically place those keywords in your summary, work experience, and education sections of your resume.
Make an ATS Optimized Resume & Leverage the System
You likely have a resume that you are proud of and have updated as your job experience grew and that is a good starting place, but if your resume isn't in the right format then applicant tracking systems won't be able to read key information and you won't make it past the machine.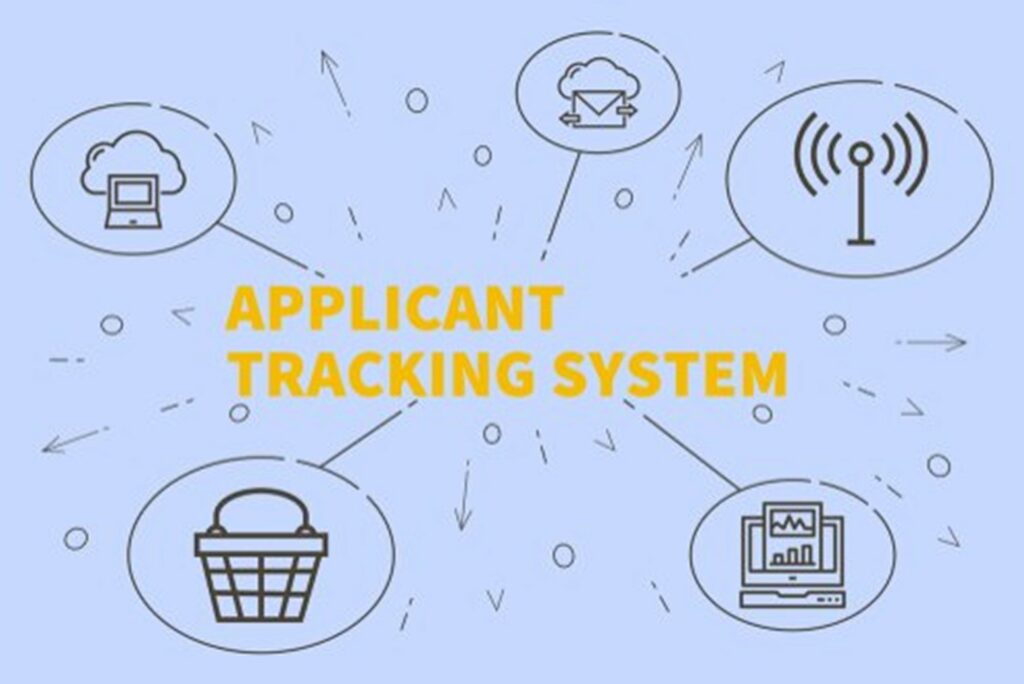 Now that you have a benchmark starting point let's review some of the best practices to improve your resume's ATS readability.
Avoid using tables, columns, or boxes. These can prevent an ATS from being able to read the content within them. Also, you should avoid resume templates from word programs and most online sources as they may embed these elements.
Keep your resume clean. Avoid appearance enhancement like borders, background, text colors, and special symbols.
Use simple fonts that are universal across MS Word versions.
Include 2 digit months (or full word) and full year when listing dates (e.g. 08/2012- 02/2015). Date should be below the company name or to the right.
Pay close attention to proper punctuation and capitalization.
Use full spellings along with their abbreviations or acronyms: "Certified Public Accountant" (CPA).
Use the exact title of each job for the title on your resume (in lieu of "objective").
The file name of your resume should include: "resume", in the job title, and your name.
Distinguish between your home phone and cell phone numbers at the top.
Repeat the company name and information for any multiple titles held at the same company. Same goes for multiple degrees at the same school.
Use standard heading and section titles "Summary, Skills, Work Experience, Education, Certifications, etc." so the ATS understands the start of each new section.
Move the most relevant and keyword-rich bullets to the top of each description.
Finally, proofread your resume well. Misspellings won't be picked up by an ATS.
Include Key Information in Your Resume
General statements about your work ethic don't set you apart from other applicants. Include key performance indicators that apply directly to the job you are applying for in your summary. Statements like "I created improved sales processes that resulted in a 20% increase in sales volume" include position keywords readable by an ATS and provide quantifiable results to grab the attention of recruiters.
Be sure your resume displays your fulfillment of the requirements for each job. Updating your resume for each position you apply for makes it more relevant.
2. CREATE DISRUPTIVE EXTENSION COMMUNICATIONS
The age of the cover letter is coming to an end, in its place comes extension communications. This is your opportunity to tie elements of your resume to stories of position performance or a portfolio. To write a compelling extension to your resume, take a storytelling approach. Expand upon the performance indicators that you listed in your resume in a storytelling format.
SOAR (Situation, Opportunity, Action, & Result) Format
To write a disruptive communication extension we recommend this format. Take the performance indicators you list in your resume and look at it through this lens: what was the situation you were faced with, find the opportunity you identified, what action did you take, and what were the results.
Eg. "I found that our sales funnel included too many steps for prospects to take and many of them exited before the final conversion. I found that there were unnecessary communication steps that did not enhance their experience or help our sales team. Under my leadership we narrowed down these steps to the most imperative elements, and we were able to increase our sales conversions by 20% compared to the previous year."
Using this method and format you can provide recruiters and their board with extra context to your most memorable performances. Once your resume makes it past the ATS it reaches a human on the other end and a storytelling format for extra communication documents makes your experience more relevant to the company need they are hiring to fill more than a generic cover letter about your past experiences. You can show off your expertise and story through online interactions and networking. LinkedIn and other social media platforms present a massive opportunity to create content linked to your industry and network with other professionals.
3. NETWORK & PRESENT YOUR EXPERTISE IN ONLINE CHANNELS
In this growing age of social media employers are taking notice of the profiles of their prospects. This is an opportunity to show your expertise in your field and build relationships with professionals in the industry.
LinkedIn has filled the gap of professional social media where others are focused on personal life, but it's not enough to just create a profile, you have to use it.
Recruiters are using LinkedIn to find and vett applicants as well as potential applicants. If your profile is well optimized for your expertise, filled with industry related content, and you have a large network of professionals then it will be more likely to show for their searches and grab their attention.
Optimize Your LinkedIn Profile
Treat your profile like an expanded resume and make sure you use every field available. Each field is an opportunity to implement your resume keywords again and increase your ability to show in related searches. Work experience is an obvious place to pay attention to, but you should also use the volunteer field and the ever expanding skills area to boost your keywords.
LinkedIn being a social media network gives you an opportunity to help your audience learn more about your field of expertise. As you find or write useful articles make sure you are posting them, if it has been a while since you posted, then go search for something helpful to post. Recruiters will take notice of how engaged you are in your field and the passion you have for sharing that information.
Build Your LinkedIn Audience and Network with Them
Online networking has been on the rise and this is another area that LinkedIn presents great opportunities. Make connections with industry thought leaders and make an effort to interact with them, they might even post content that you could share on your profile. New career opportunities could also arise from making connections and interacting with your network. Don't put off building your network until you have down time, take steps early to create a diverse network, and it will grow over time as you are engaged online.
4. PREPARE FOR AND PRACTICE INTERVIEWING
Once you make it past the searching and applying process you'll have the opportunity to speak to an actual person. This step is often the hardest and most nerve wracking, but it is the most important.
You should make sure you know how to answer questions in a way that exemplifies your confidence and competency in the field you are applying for. Practice interviews and prepare answers well ahead of time, and repeat the practice process as many times as it takes for you to perfect it.
Build a Question List and Practice Answers
You have already had several interviews throughout your life so write out the questions you have been asked in the past. Do extra research into frequent questions for your field and position. Try to build a big list of possible questions to mitigate the risk of being asked something you never thought of. You should also dig as deep as possible into the company you are interviewing for; what they do, what their processes are, and any recent news or developments in the business. Being able to relate your answers to that specific company will show that you are knowledgeable and passionate about the company you are applying to.
Now that you have your questions listed out and your knowledge expanded, it's time to practice your answers and speaking presence. Ask yourself the questions and answer them, doing this will build your confidence and help you have answers at the ready. Make sure you speak clearly and confidently, you could even record yourself so you can critique your performance and better refine your speaking.
If your interview is being held virtually then take some time to set up your space to look your best; make sure you have optimal lighting in your space and that it is clean in the frame you will be in. Taking these steps will help you look and sound your absolute best, and improve your performance in interviews.
5. SUCCESSFULLY SECURE THE OFFER
If you have secured an interview and performed well, then hopefully the company extends a job offer to you. The next step is to negotiate the offer and come to an agreement to secure the position. The best piece of advice is to not get hung up on a salary price point.
Top managerial and executive positions always hinge more on an entire package deal than a salary. Think about what you want out of the job and don't get hung up on salary price points. Try to research the packages often offered to the position you are interviewing for in that or similar industries so you have a benchmark to set your standards by. Set a realistic benchmark for what you want as well as what you are worth in the position.
CONCLUSION
Preparing for a job search is challenging, even more so the higher up the corporate ladder you are applying for. But a well thought out strategy implemented plenty ahead of time can prepare you for success down the line. Build your job keyword list and implement them throughout your resume and online profiles, and take time to build your LinkedIn presence. Make sure your communication extensions relate to the content in your resume and they are compelling enough to catch the eye of any recruiter. Give yourself plenty of time to practice every aspect of your interviewing skills and answers. And know how to negotiate the job offer effectively.